Santa: check, Carol singers: check. Reindeer: check. Elves: check. Mulled wine: check. Anyone would think they'd have stumbled across the North Pole at the Fabulous Frost Fair. The annual event celebrated its third year this weekend, which was created to bring local businesses and charities together to offer a spectacular Christmas themed event for the public; with this year being their best yet. We were honoured to be a part of it as we set up shop for the weekend, soaking up the uplifting atmosphere, all for a very good cause. 
Location, Location, Location!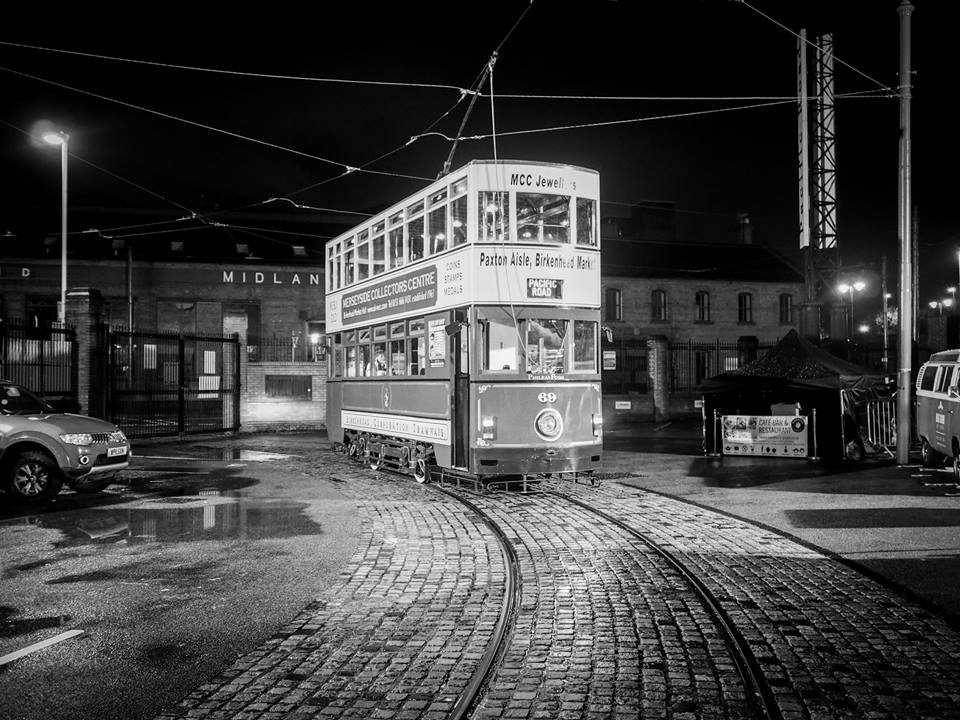 The venue for the fair was nothing short of spectacular. Nestled in the business district of the Wirral, just a stones throw away from the River Mersey, is the Pacific Road Business Hub. The outside of the building, formerly a performance and arts centre and heritage tram museum, owes its rustic looks to the booming industrial era that Merseyside was once famous for. Inside, however, tells a different story. Visitors step through the enormous double doors along the tram lines onto a cobbled street, which looks like something from a movie set. 
Store fronts with victorian windows stretch along the street scene, which was lined with food stalls offering the most tempting festive cuisines and snacks. Magic was in the air as festive songs fell upon the ears of the guests, while the inviting smells from the food offered a warm greeting. Christmas lighting finally set the scene that all together would rival the most popular Christmas Markets.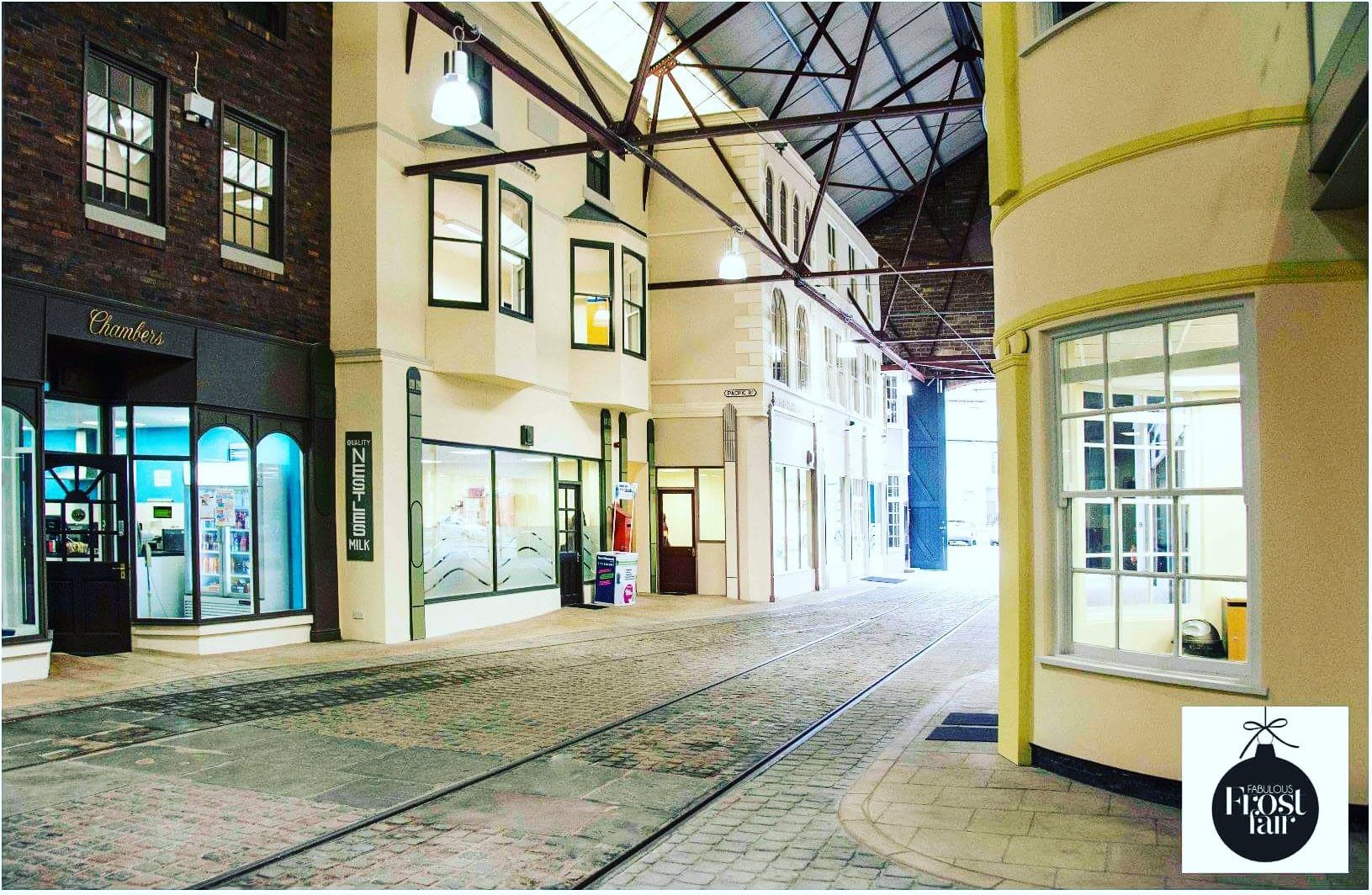 In a world where technology is becoming a dominant part of communication in our daily lives, it was refreshing to strip back to basics by setting up The Haven's own winter wonderland. It is always fun to exercise creativity so, armed with a selection of our bestsellers, we set up shop and turned a basic table into a display to be proud of. All of the stalls were truly stunning as local businesses and hobbyists offered their craft. Even more stunning than the stalls themselves, were the people who ran them (and no, we're not just talking about ourselves). Making friends is one of life's simple yet understated pleasures and it's safe to say we've left the fair with some new ones.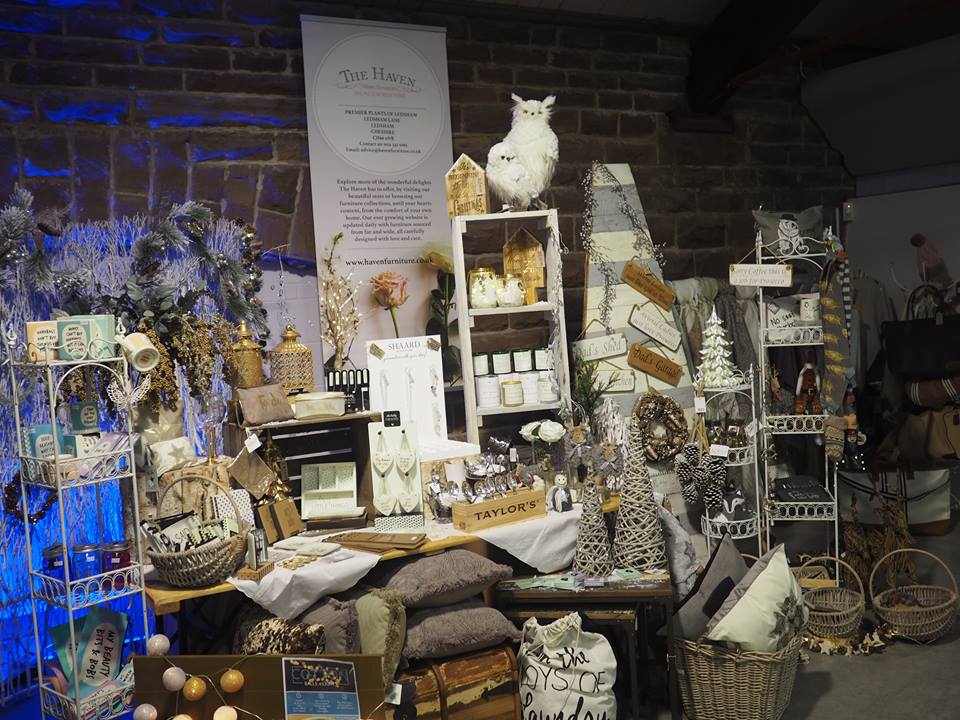 What was more exciting were the amazing customers and how it was a pleasure to interact with everyone who'd come to enjoy the fair. Smiles and laughs were contagious as conversation flowed as easy as the mulled wine; it was almost easy to forget that we were there with a display! Any kind of formality was stripped back and the atmosphere was electric. A local choir entertained us all, Santa took his lists, and the hall buzzed with joy. The Fabulous Frost Fair was a real delight to participate in and will definitely be in our calendar for next year. 
Say Hello To Our Friends…
Simply Cherished also enjoyed the Fabulous Frost Fair, offering unique hand-crafted bespoke gifts for any occasion. Nothing expresses more thought than a personalised gift, so if you're looking for something special for that special someone then Simply Cherished have everything you need. Their friendly service will guide you into creating a memorable gift that will be simply cherished for years. 
https://www.facebook.com/SimplyCherishedWirral/
Amie Amor were also our neighbours at the fair, offering a bespoke design service for those of you wanting products with a personalised touch. Their laser engraving services can transform almost anything into a truly unique and memorable gift for any occasion.
https://www.facebook.com/amieamoruk/
Finally, meet the Fabulous Frost Fair themselves. Their hard work and determination made it all possible, raising thousands of pounds for charities and supporting local businesses. Not to mention hosting an incredible event for the general public. If you're local to the North West or planning a visit to one of the bustling Christmas Markets in one of the beautiful cities nearby, then be sure to add this event to your itinerary for next year.
https://www.facebook.com/FabulousFrostFair/