Give Something A Little Different This Christmas
Here at The Haven, we believe we've got just the thing that will put a smile on a loved one's face when you give something a little different this Christmas, earning you some brownie points. Check out our Giftware & Accessories collection or see what Christmas Goodies we have to offer.
There's no denying that Christmas shopping is a difficult and arduous task. There's also that anxious feeling that comes with opening presents as you prepare to display your best fake smile and reaction that would win you an Oscar for your acting. However even Hollywood's A-listers couldn't hide the disappointment of receiving another pair of novelty socks or the latest celebrity fitness DVD. Yet nothing beats the feeling of opening something that takes you by surprise. We all remember those special gifts that hold sentimental value and as a result are cherished for years.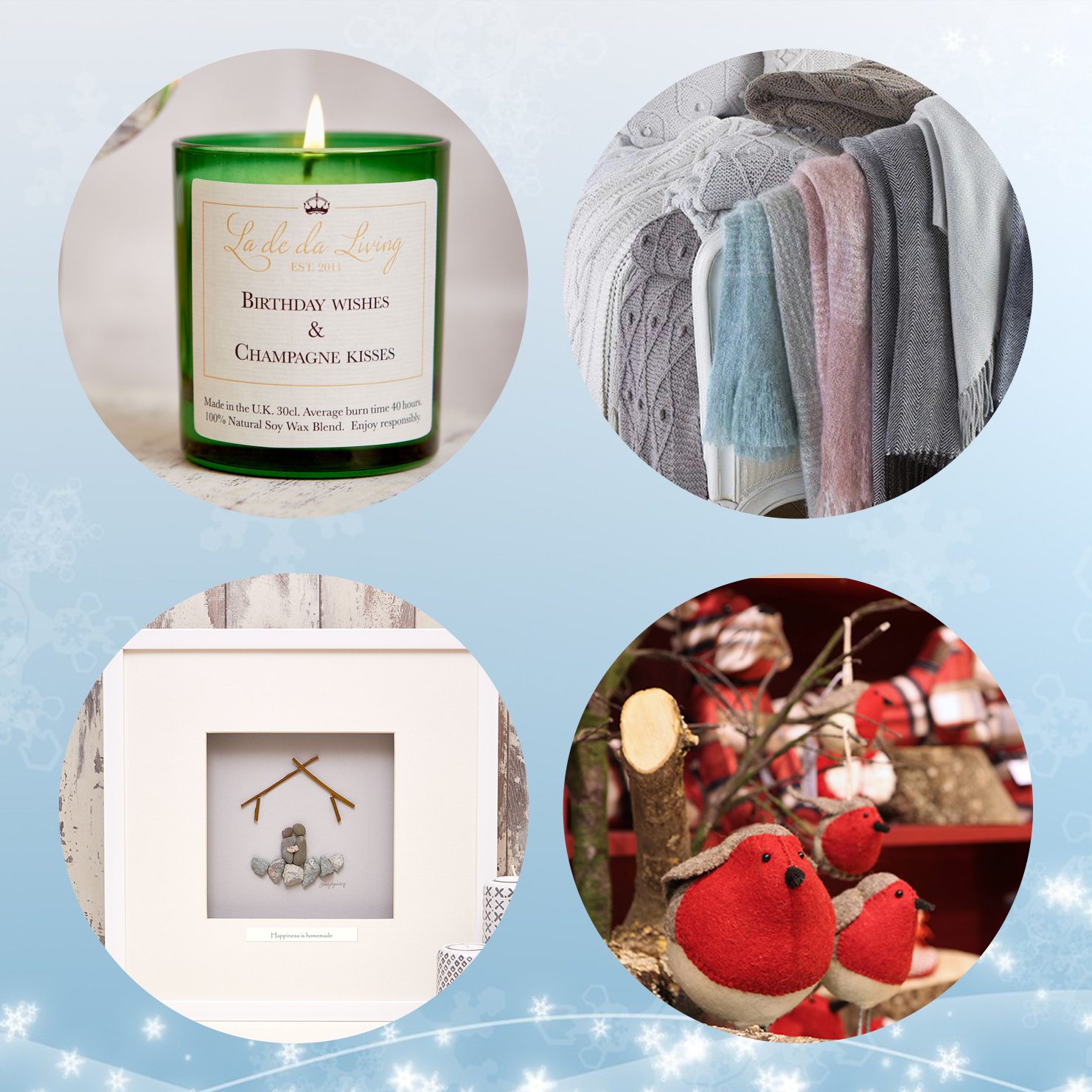 It's The Most Wonderful Time of The Year…
Here at The Haven we believe our carefully selected choice of bespoke gifts, accessories and fashion offer a more personal touch. Click here to see what Mistletoe-tastic Giftware, Accessories & Christmas goodies we have to turn your Haven into a Christmas Wonderland! 
If you know someone who is always cold then take a peek at our collection of ridiculously cosy throws. They can wrap it around them when getting comfy on the sofa and then throw it over the arm of the sofa as a super stylish accessory. With a huge choice of colours and patterns, you'll find the perfect throw for any decor.
They're the perfect stocking filler because they'll fill it out with little room to spare, meaning you won't need to buy much else, saving you money!
We absolutely LOVE our Silver-Plated Hand-Stamped Vintage Cutlery, and as they're one of our best sellers, it's clear our customers do too. If you know an ice cream fiend then their very own sundae spoon with a message on will make the perfect gift. How about that friend who's got a sweet tooth and longs to be on the Great British Bake Off? We have dessert forks for when they're tucking into their latest baking masterpiece. This collection makes a great stocking filler, secret Santa present and they're even more special because they can be personalised.
Our popular Ponchos and snazzy Scarves will be a fantastic surprise for a super stylish lady! If you're struggling to buy for someone who's forever in vogue and turns heads wherever she goes then she'll fall in love with these. You won't find any of these in regular clothes stores so forget about buying a gift voucher and be sure to snap one of these up quick!
If you're not overly clued up about veganism and what would be suitable, then giving a box of vegetables is a definite no-no. If you've drawn a vegan in the secret Santa or have a relative that lives a plant based life then we've got you covered with our Vegan Friendly gift collection. We offer a selection Silver-Plated Hand-Stamped Cutlery that have vegan related quotes on that would most certainly bring a smile to their face. It's also good to know that our selection of throws, ponchos and scarves are all wool free. Our scented candle range are also made from soy wax and have never been tested on animals, which as a result make them 100% vegan friendly.