D

o small things with great love
Firstly thank you! Not just for caring enough to read a little about a complete stranger, but for taking the time to explore my website and discover my love affair with home interiors & much more.
Like most, my now profession wasn't quite where I saw myself when I was a wee whipper snapper. You could almost say I tripped and fell upon my love for furniture, considering it blossomed from a weekend position during my university days. Ten invaluable years later, after learning & loving all aspects of the interior world, I made the decision to go it alone, and put an edge on the previous styles & looks I had become accustomed to.
In my eyes each individual is unique, therefore each home should take upon the same ethos. No two people are ever alike, therefore why should your homes be? Make your home express who you are, take every risk and drop every fear you may have & feel empowered by stepping out your comfort zone. As cliche as it sounds, we really are here to help.
I have a deep belief that with the passion we put into our products at The Haven, plus the fact we live and breathe gorgeously gorgeous homes, we can achieve a look you'll be proud of.
With belief & passion you really can go far…or so I hope. Passion helps drive you to achieve. What's your passion? As mentioned, one of my driving factors is interiors but another that lovingly dominated my busy little life is animals. I'm a great believer in giving back, being the voice for those who need me.
Rescue, Rehabilitate & Release couldn't be more appropriate for the goings-on behind the scenes at The Haven Home Interiors. Free time is dedicated to nursing nature, whether it be sick, injured or needy wildlife back to their former health, taking great pleasure in releasing them to continue their quest for freedom.
As you may tell ethics, the environment, and sustainability play a large part in everything I do and becoming a vegan at the age of 11, which would have been sooner only for my dear parents intervention, means the same ethos flows throughout The Haven when it comes to sourcing all the loveliness we provide you with.
We as a company stay clear of products that may have negatively impacted animals lives in the process. Plus a percentage of sales goes back into helping wildlife prosper. See Safe Haven for a behind the scenes look at what we do for all the little lives saved through our love for nature.
Hopefully, that summarised a little more about our roots here at The Haven. To help provide you with a look that suits you, I strive to go far & wide… and a little further to source you with only the best.
Don't be a stranger, pop in store or get in touch for any home help or further information on what we do.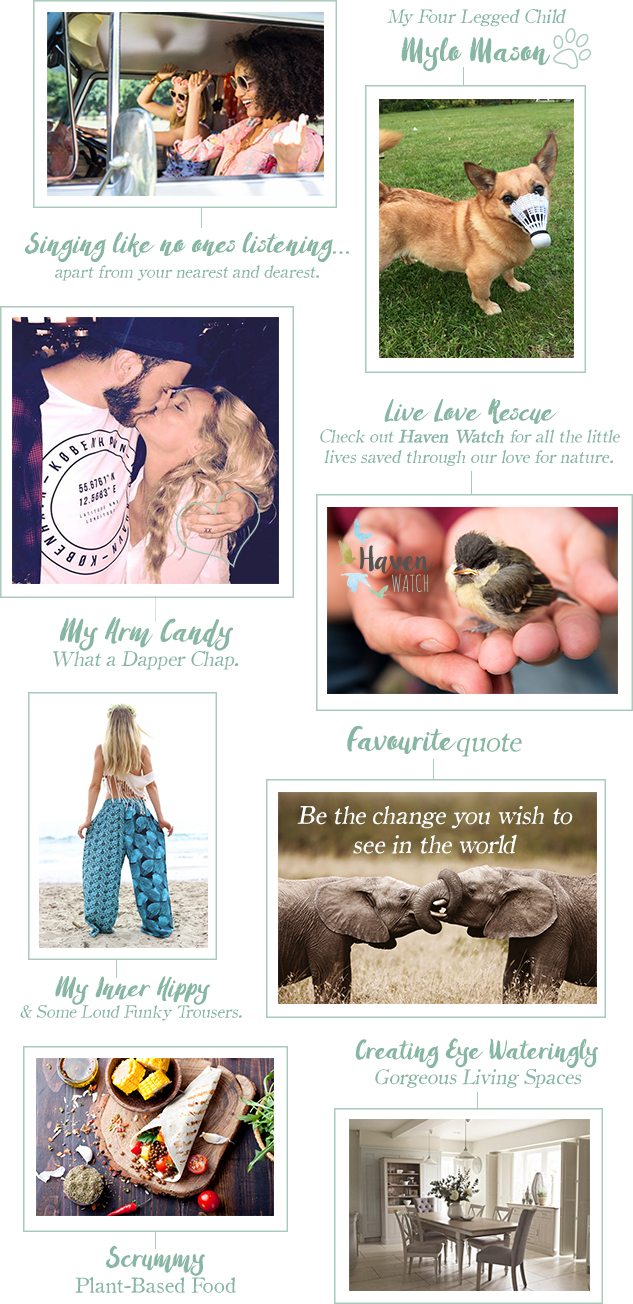 Every life is
PRECIOUS
Meet the flip side of our lives at The Haven: rescuing, rehabilitating and releasing sick or injured wildlife. We created Safe Haven to help all of the lovely little critters that we look after. Whether we've found them on the roadside, been brought to us by a kind soul who has found them in need or taking them in from local vets, we never turn anything away no matter how big or small. Check out our Instagram feed below and see some of the gorgeous faces that we've had the pleasure of treating, loving then returning them home to nature.